Frontend Web Development Sources
Best Frontend Development Courses
How does CSS Grid compare with Bootstrap? Which framework provides better responsive designs? Are they compatible or do developers have to choose one over the other? These questions often arise in the mind of every developer who is focusing on designing the user interfaces. The detailed comparison between CSS Grid and Bootstrap, focusing primarily on their capabilities to create responsive web designs, is yet to be thoroughly discussed in the web development sector.
According to an article by MDN Web Docs, the flexibility of CSS Grid lies in its ability to create complex web design layouts. However, it requires a considerable understanding of the Grid syntax. On the other hand, Bootstrap, as stated by getbootstrap.com, offers pre-designed classes easing the process of designing. But, when it comes to complex and unique designs, it may show its limitations. Thus, it's become a concerning issue for web developers to choose the right framework for creating responsive designs leading to a constant tug of war between CSS Grid and Bootstrap.
In this article, you will learn about the fundamental features of both CSS Grid and Bootstrap. The main sections of the article will focus on how each framework responds to different screen sizes, their ease of use, and the flexibility of design, providing clear examples for better understanding. You will also get a deep dive into the limitations and the pain points of both frameworks.
This comprehensive analysis will not only help you understand the specifics of both frameworks but also assist developers in making the right choice based on their specific project requirements and client needs.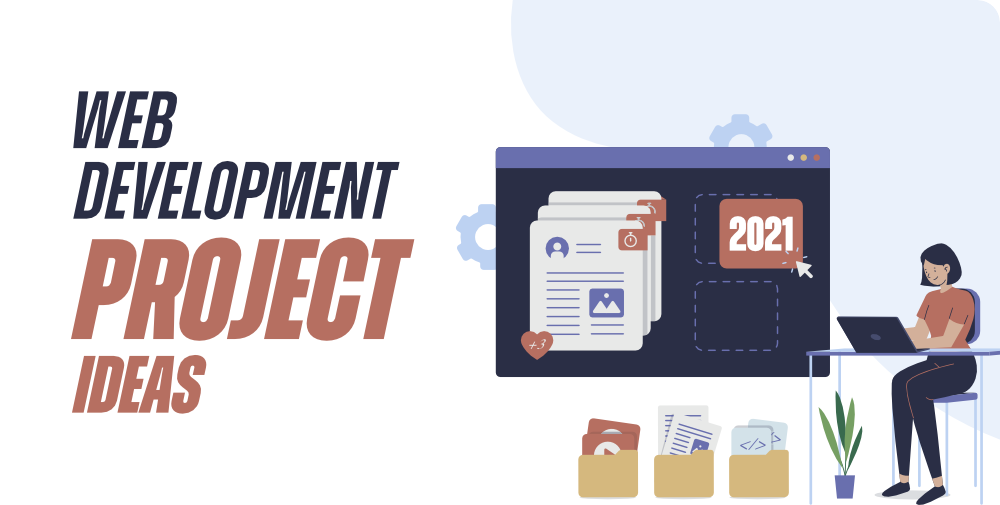 Understanding Basic Definitions of Responsive Design with CSS Grid and Bootstrap
Responsive Design is a technique in web design that ensures a website's design and functionality adapt to various screen sizes, ensuring optimal user experience on desktops, laptops, tablets, or mobile phones.
CSS Grid is a two-dimensional layout system provided by CSS (Cascading Style Sheets), a language used for describing the look and formatting of a document written in HTML. The CSS Grid offers a grid-based layout system, with rows and columns, making it easier to design the web page.
Bootstrap is a popular open-source framework for developing responsive, mobile-first websites. It includes HTML and CSS templates for forms, buttons, navigation, and other interface components, as well as optional JavaScript plugins.
Breaking Down the Majesty of CSS Grid: A Riveting Deep Dive into its Power and Flexibility
Introduction to CSS Grid and Bootstrap
CSS Grid and Bootstrap are two influential technologies that have revolutionized responsive web design. CSS Grid, a younger addition to CSS, is a two-dimensional layout system that allows placement of HTML elements into columns and rows. Bootstrap, on the other hand, is a widely popular framework that incorporates a pre-made grid system along with numerous reusable components and JavaScript plugins.
The power of CSS Grid lies in its flexibility and versatility. Unlike other layout methods such as Flexbox, CSS Grid allows developers to manage both columns and rows for a truly two-dimensional layout. Additionally, with the use of Media Queries, CSS Grid becomes an invaluable tool for creating responsive websites. However, as powerful as CSS Grid can be, it also requires a detailed understanding of its layout principles and specifications, creating a steeper learning curve for beginners.
A Shakeup in Responsive Design
With the advent of CSS Grid, there has been a significant shakeup in the realm of responsive design. Before CSS Grid, developers primarily relied on frameworks like Bootstrap for their grid systems. While Bootstrap remains a robust choice for many projects because of its wealth of pre-made components and proven reliability, CSS Grid has ushered in a new era of layout design possibilities.
Shadow DOM: CSS Grid gives developers more control over the DOM (Document Object Model). This makes tasks like overlapping elements and placing items outside of the normal document flow easier and more intuitive.
Grid Template Areas: These are a powerful feature of CSS Grid that allows for the creation of complex designs by defining template areas within your grid. This can simplify the developmental process and make code more readable.
Fr unit: A new unit of measurement in CSS Grid, 'fr' stands for 'fractional unit'. This is a relative unit that represents a fraction of the available space in a grid container, making the creation of flexible layouts easier than ever.
However, this doesn't mean that Bootstrap is now obsolete. Quite the contrary, while CSS Grid is perfect for complex, two-dimensional layouts, Bootstrap is ideal for designing large projects quickly, thanks to its extensive library of components. Moreover, both can be used in tandem for more complex projects, leveraging the strengths of each.
Bootstrap: A Battle-Hardened Veteran Turned Superseded Bystander in the Face of Modern HTML & CSS Advancements
Is Bootstrap Really The Unbeaten King?
What happens when Bootstrap, the reigning leader in responsive design meets its match? The CSS Grid Layout, a powerful new player in the field offers an intuitive, tweak-friendly grid system that outshines Bootstrap's pre-defined classes array. Unlike Bootstrap, CSS Grid empowers developers to create complex, flexible layouts without the need for numerous nested elements, offering an efficient route to responsive design. It alleviates the redundancy of having to produce separate CSS for each screen size, something which is commonplace in a Bootstrap environment.
Unmasking The Main Hitch
The main obstacle with Bootstrap falls in customization. While Bootstrap offers a rich collection of predefined styles and classes, which aids in rapid prototyping, it can be restrictive at times, limiting creativity. Tweaking a Bootstrap-based layout to look distinctive can often result in bloated and confusing code. On the other hand, CSS Grid is highly flexible and aids in preserving semantics by allowing developers to manipulate their web layout without relying on additional divs or container elements, bringing simplicity and order to a layout structure. Moreover, with CSS Grid Layouts, developers no longer need to rely on third-party libraries resulting in faster page load times.
Putting The Best Foot Forward
Let's delve into how BBC and The Guardian, two global news giants, have made the best use of CSS Grid. BBC has used this robust layout system to create a complex yet highly adjustable page layout. On a widescreen monitor, the major news stories and features are arranged in a multi-column grid, whereas on a smaller device like a tablet, these are reshuffled into a single column layout. This holistic approach owes credit to the CSS Grid's inherent versatility, that avoids complex nested code and media queries, delivering a clean and efficient layout.
Meanwhile, The Guardian has neatly arranged its news stories into a tight grid that adjusts seamlessly to match the dimensions of various viewports without additional scripts and divs. The page design is sleek and easy to navigate on any device. They capitalized on the CSS Grid's flexibility, generating a fast-loading and user-friendly website, unrivalled by the rigid layouts that Bootstrap offers.
Using best practices and paradigms, these examples demonstrate the inherent potential of CSS Grid Layout, challenging the reign of Bootstrap and opening new doors in responsive design.
CSS Grid vs Bootstrap: The Epic Clash of Titans That Redefines Responsive Web Design
Does Your Website Truly Need a Responsive Design?
Contemplate this, why is responsive design all the rage in this digitized era? The reason lies in the fact that we're living in an age where people use various devices to consume information on the internet. Therefore, it becomes necessary to have a website that is easily navigable and user-friendly across all devices. However, choosing between CSS Grid and Bootstrap for responsive design can be quite challenging. Understanding the nuances of both approaches is crucial to making this decision.
Pinpointing the Challenges
The primary concerns lie in understanding the applicability and versatility of both CSS Grid and Bootstrap. CSS Grid is a two-dimensional system that allows developers to create responsive websites with ease. It allows for total control on the layout from the CSS itself, without the need of external libraries. However, the drawback is that it might not be completely compatible with some older browsers. On the other hand, Bootstrap is a popular, open-source framework that results in significantly speedier design/development. It comes with inherent templates and plugins. However, the key issue with Bootstrap is that the designs tend to be monotonous as many websites are built using the same framework, leading to a lack of uniqueness.
Optimal Utilization in Various Scenarios
Let's delve into some actual instances where the use of CSS Grid and Bootstrap shines the best in responsive design. The CSS Grid is best used by developers when they need absolute control on the website's layout across different breakpoints. For instance, a news website might benefit significantly from a CSS Grid layout because the developer might choose to precisely control the positioning and sizing of each news-post at various screen sizes. Contrastingly, if a start-up intends to build a basic yet functional website quickly, Bootstrap might be the most appropriate choice. The inbuilt styling options and components in Bootstrap will accelerate the development process, even for those with minimal coding skills. Therefore, understanding the context and requirements is key in choosing the appropriate method for responsive design.
Conclusion
Have you ever wondered which one, between CSS Grid and Bootstrap, you should use for Responsive Web Design? The debate is not as straightforward as it might first appear. Both CSS Grid and Bootstrap have their strengths and weaknesses. And depending upon the specific needs of your project, understanding those strengths and weaknesses can lead you to a more informed decision. Web developers should consider several factors like grid system, customization, learning curve, and browser support for both systems. In the end, the choice rests upon your goals, your deadlines, constraints, and your personal comfort level with these technologies.
We invite you to follow our blog for more insights on similar topics. As a follower, you will be updated on all the latest trends in web development, tips and tricks that will help you hone your skills. We constantly strive to cover a diverse range of topics that are relevant to both aspiring and professional developers. Stay tuned because we have more interesting articles lined up for you, including deep-dives into JavaScript frameworks, web application architecture, and much more.
As we wrap up this comparison between CSS Grid and Bootstrap, we hope that it has provided you with some clarification and guidance on which one to employ for your projects. This is just a glimpse of the in-depth content we produce regularly. You will find that each of our articles is meticulously researched and carefully compiled to give you the best information possible. Look forward to our new releases as we continue to explore and unpack the ever-evolving world of web development.
F.A.Q.
1. What is Responsive Design in the context of CSS Grid and Bootstrap?
Responsive design means making your website or web application scale and adapt to different screen sizes. Both CSS Grid and Bootstrap are tools that can be used to implement responsive design, allowing components of a webpage to be automatically adjusting, resulting in a consistent user interface.
2. What's the key difference between CSS Grid and Bootstrap?
The key difference lies in their implementation: CSS Grid is a two-dimensional layout system directly integrated into CSS, while Bootstrap is a widely-used open-source framework based on HTML, CSS, and JavaScript. CSS Grid typically allows for more complex and flexible layouts, whereas Bootstrap is more standard and comprehensive, including predefined styles and scripts.
3. How does the flexibility of CSS Grid compare with Bootstrap?
Due to its two-dimensional layout system, CSS Grid provides more flexibility to developers when it comes to defining the design layout. However, Bootstrap's grid system, which is one-dimensional, is simpler to use and ideal for standard layouts, but may pose limitations when offbeat layout designs are required.
4. Can CSS Grid and Bootstrap coexist in a single project?
Yes, CSS Grid and Bootstrap can indeed coexist in a single project. For instance, a developer may choose to use Bootstrap for general page layout and CSS Grid for more complex sections, or vice versa. It's about choosing the best tool for specific tasks.
5. Which one's learning curve is steeper, CSS Grid or Bootstrap?
Many users find CSS Grid to have a steeper learning curve in comparison to Bootstrap. This is because it's a relatively new concept with more complexities in terms of layout capabilities. Bootstrap, on the other hand, provides comprehensive documentation and has been adopted widely, making it easier to learn for beginners.